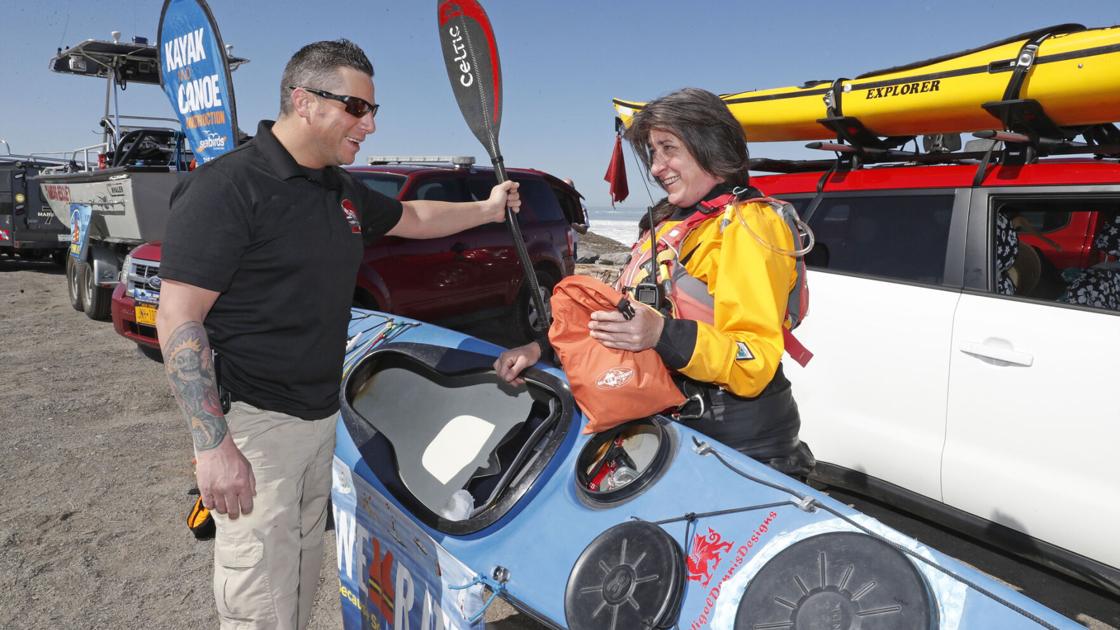 Search and rescue teams stress safety as water recreation season opens | Local News
"Last year, for those who don't know, there were 11 close calls just that we
"Last year, for those who don't know, there were 11 close calls just that we know about," said Klimowicz. "By 'close calls' we mean if one of the agencies didn't interact, more than likely someone would have died." 
Andrea Vaillancourt-Alder represents the local branch of Seabirds International, a group that encourages women to participate in paddle sports. She thanked the group for "rescuing our fellow paddlers." 
The Seabirds plan to raise awareness of safety – especially the need to wear life jackets at all times on the water – with posters, pamphlets and even floating rubber ducks. The group's experienced paddlers also volunteer to be rescued from the water during agencies' hands-on drills. In the scenarios, "we're unconscious, we've had heart attacks, we've ripped our shoulders out," Vaillancourt-Alder said.
Niagara Frontier Search and Rescue members, dressed in high-visibility orange shirts and black pants, were accompanied by a half-dozen trained search K-9s, including Labrador retrievers, a couple of German shepherds and one Belgian Tervuren.
Marlene Crimmen, K-9 coordinator for the group, said that when searchers are trying to recover a body, dogs taken out on boats sniff the surface of the water and alert their handlers with a sign when they detect the correct scent molecules. Their input helps divers focus on an area to search.