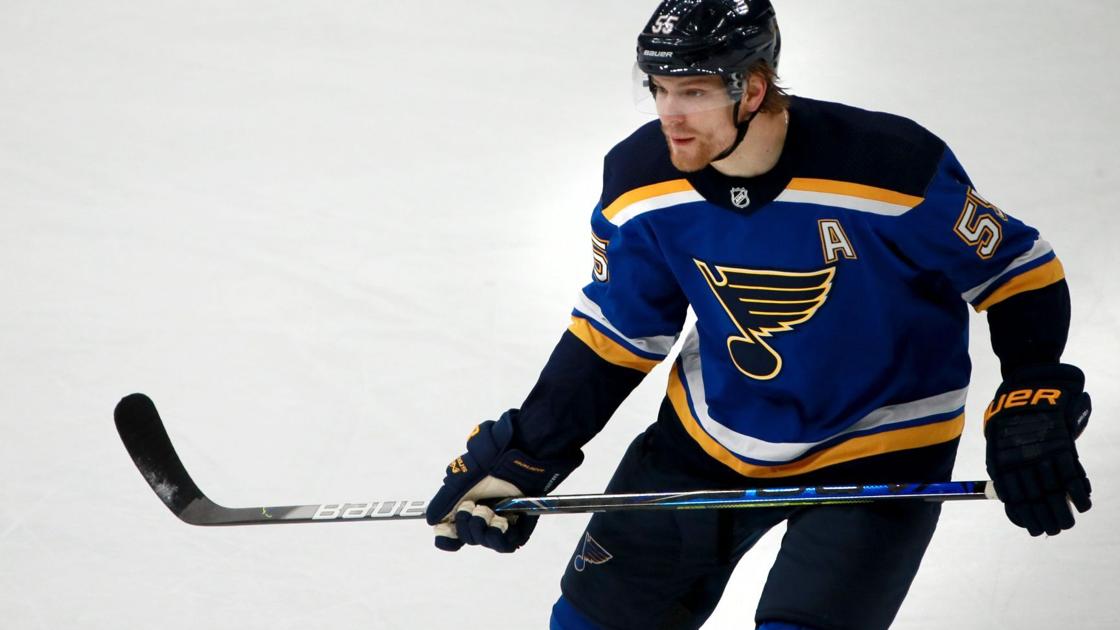 He's No. 1: Pietrangelo's departure leaves Parayko as Blues' top D-man | St. Louis Blues
"He exemplifies the Blues, in my opinion — how he carries himself and handles himself on and off the ice."
With or without Pietrangelo, with or without an 'A' on his sweater, that's the Parayko that Blues fans will see this season. He'll just be under more scrutiny.
"Ever since I got in the league, I wanted to continue to get better each year I'm here," Parayko said. "That's still my mindset. There's always room for improvement in my game and anyone's game, I guess, for that matter.
"So come to the rink, continue to get better. Just do my game. That's what I do best, is play big, be hard to play against, and move the puck."
Even so, the one area we should see more of Parayko this season is on the power play. He averaged only 46 seconds a game there last season, ranking 12th on the team. There were 18 games in which he didn't appear on the power play at all; 13 others when he logged fewer than 30 seconds.
Based on what's transpired in camp, it looks like Paryko will open on the second power-play unit with Vince Dunn, Jaden Schwartz, Tyler Bozak and Robert Thomas. For any player, more power-play time is the surest way to increase your point total. Parayko had 10 goals and 18 assists in each of the past two seasons, pretty good numbers but not in Pietrangelo territory.
When it comes to 5-on-5 play, being paired with a puck-mover and accomplished passer in Torey Krug also could help Parayko's offensive production.