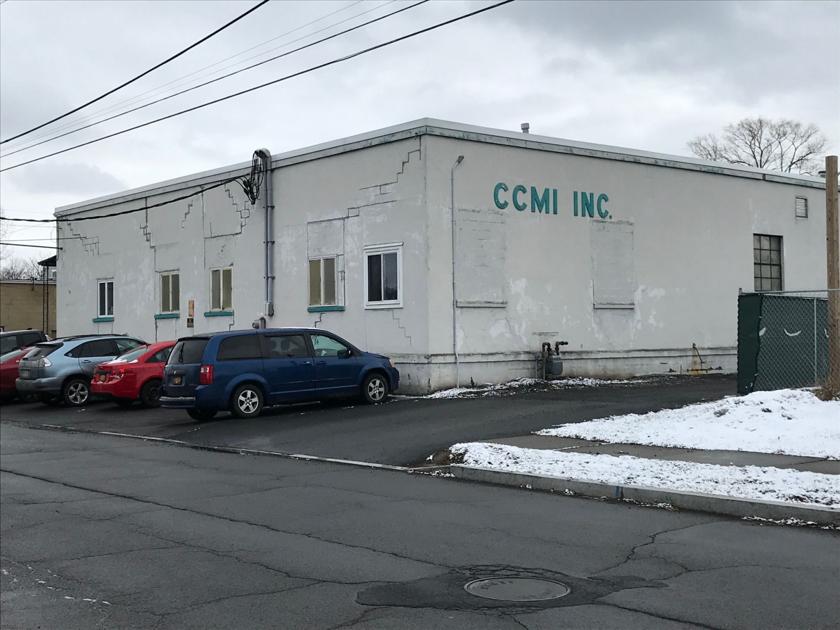 CCMI departure rankles some on Geneva City Council | News
GENEVA — When you've got the highest property tax rate in the county and your
GENEVA — When you've got the highest property tax rate in the county and your neighbor has none, competing for development is problematic.
It can make holding onto existing businesses a challenge as well.
At their work session Monday night, City Council members lamented the expected loss of CCMI, Inc., which is hoping to move from its city facility on Middle Street into a larger manufacturing building in the town of Geneva on Route 14 near Gambee Road this spring.
There, the company — which has found itself quite busy during the pandemic making plastics products that include sneeze guards and other barriers — plans to spend about $1.5 million on a new building. It will be adding jobs as well.
The good news, noted City Manager Sage Gerling, is that the company is staying local, ensuring current employees still have jobs. "We're thrilled that they're still here in the town of Geneva," she said.
The bad news: The city is losing a longtime employer.
Gerling acknowledged the city's high tax rate — $17.17 per assessed $1,000 — makes it difficult to compete, given there is no property tax in the town.
The city's answers to this taxing predicament are payment-in-lieu-of-taxes, or PILOT, agreements that reduce taxes for a specified period of time. It's become an automatic for companies to receive such economic benefits when they want to expand even though PILOTs result in scaled-back revenues for the city.
Gerling and Assistant City Manager Adam Blowers said CCMI was considering purchasing a six-acre site in the city's industrial park at Forge and Doran avenues for the new facility.
The company also proposed a PILOT agreement, which Gerling and Blowers said asked for tax concessions that were too generous.
Gerling said the proposal offered "a very low rate of return in terms of income coming in."
Added Blowers: "We could not make the numbers work in our favor."
The proposed PILOT by CCMI requested that it pay no city taxes for an unspecified early period of the PILOT schedule. PILOTs generally are structured to allow businesses to pay a smaller amount of taxes at the beginning of the terms, normally 10 years, with the amount increasing each year until they pay full value at the end.
The city did not provide additional details on CCMI's proposed PILOT.
Blowers said the city must be careful about how much it concedes with PILOTs, because it could make negotiations for future tax agreements with other companies problematic.
At-large Councilor Frank Gaglianese III said he was frustrated that the city is not doing enough to retain businesses that help reduce the tax burden on residents.
CCMI, said Gaglianese, is the "perfect example" of losing a businesses that it should not.
"It was not going to be a beneficial PILOT," Blowers said.
Ward 2 Councilor Bill Pealer said he's concerned about businesses being forced to look elsewhere when they want to grow.
"They reach a ceiling and then have to move," he said.
Councilors expressed some frustration that they had no say in what transpired with CCMI — the IDA grants PILOTs — and that the decisions were made by the city administration without Council consultation.
Mayor Steve Valentino said this is what the city pays city management to do.
"You've got to have confidence in staff and what they're doing," he said.
Gerling said it's tough to lose a longtime city business, but she said she believed the Middle Street property holds promise for other development opportunities, including housing.
CCMI is hoping to begin construction on its new 18,000-square-foot facility in April and add at least five more jobs in addition to the 15 it currently employs.